Judge Rules in Haynes' Favor
Laramie, WY---
After weeks of speculation by the media concerning hi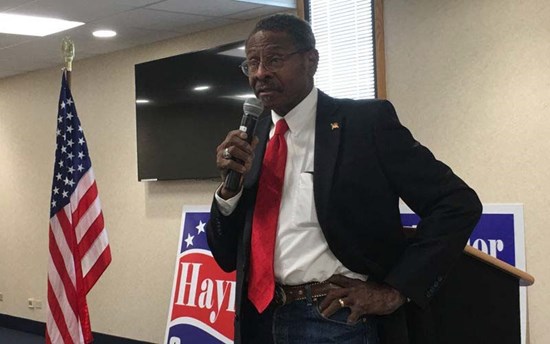 s eligibility to run for Governor, Republican candidate Dr. Taylor Haynes, announced that the court has ruled in his favor and he will continue his campaign.
This came after Secretary of State Ed Buchanan, who is the former campaign manager for Harriet Hageman, and Attorney General Peter Michael asked the court to issue an injunction to suspend Haynes' campaign. They issued a press release on July 24th stating that Dr. Haynes was not eligible to run for Governor, asserting that he had not been a resident of the state continuously for the past five years. "This was a politically motivated action based on information they received from an unverified anonymous source." Haynes said, "I have been a resident of Wyoming for nearly 35 years."
Today, District Judge Thomas Campbell, denied Buchanan and Michael's request for an injunction against Haynes. Dr. Haynes expressed satisfaction with the ruling. "Our supporters who understood this was a political attack have stuck with us during this process, but unfortunately some people may have been confused by the reports and cast early votes for a different candidate."
Haynes stated, "We have not stopped campaigning during all the disruption and we will continue pressing hard to get the word out that I am eligible to be Governor of the great state of Wyoming and all this nonsense about residency has been an attempt to confuse voters." The State could still appeal the decision, however, Judge Campbell stated in his ruling that the evidence presented to the court may be sufficient to doubt the likelihood that the state would prevail.
Haynes' is a constitutionalist who has been active in leadership positions in many local, statewide and national organizations, including twelve years on the University of Wyoming Board of Trustees. He has been a prominent member of the Republican Party, currently serving as Precinct Chair of District 45-2 Albany County. He served as a delegate to the Republican National Convention in 2016 where Donald J. Trump was nominated.
People throughout the Wyoming can find information about Dr. Haynes' activities in their community by visiting his website at www.HaynesForWyoming.com.
Read Judge Campbell's Ruling here: